Public sector budgeting software and consulting services
Designed by public sector specialists, built for the public sector
0
years of experience in public sector
Essential Features Every Public Sector Budget Solution Needs
Learn what every public sector entity should look for when it comes to a budgeting solution.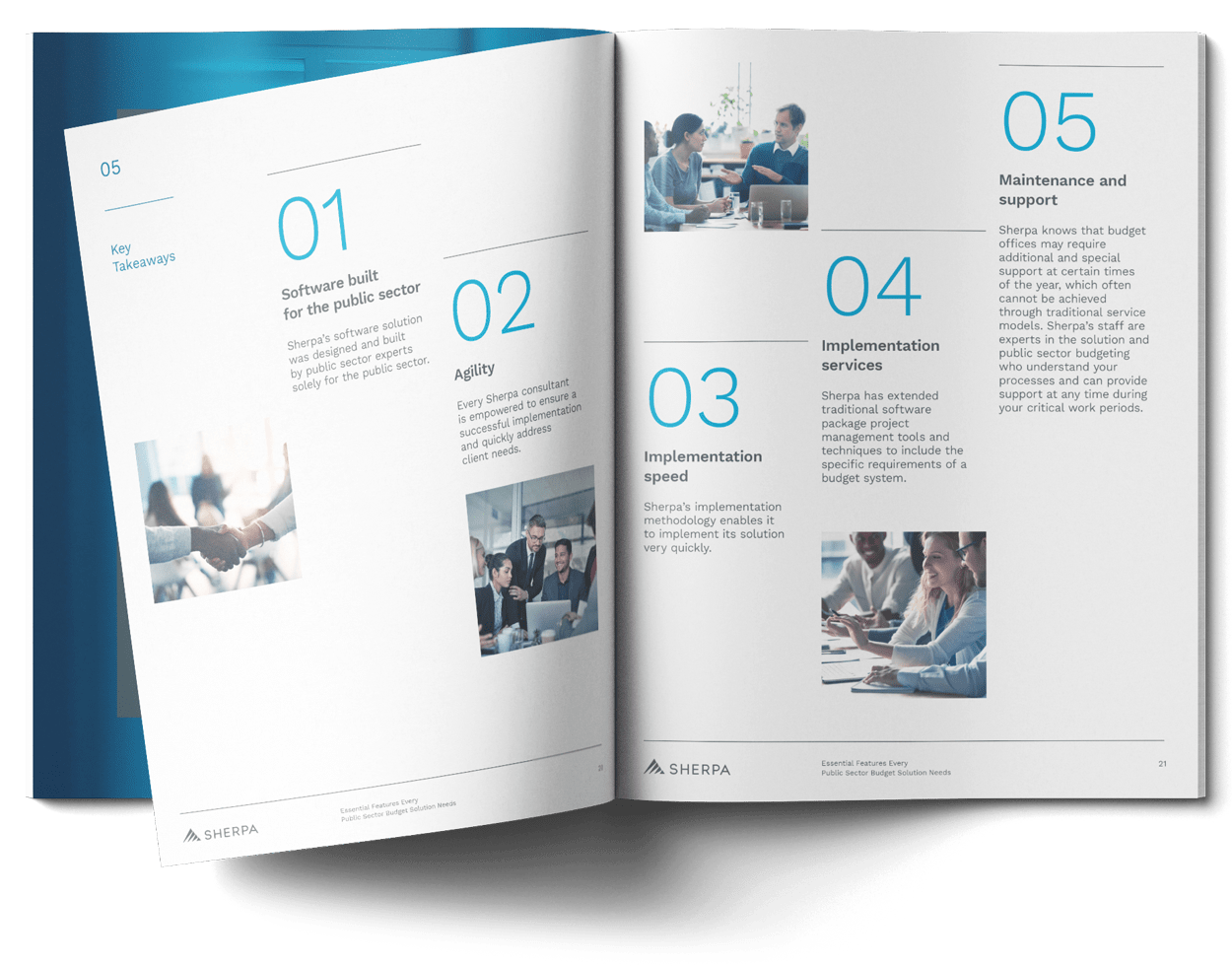 Partners
Sherpa sells more than just software. We sell a 20+ year partnership that allows our solution to grow with each client as needs change. Budgeting practices are some of the most likely to change, often quickly and without notice. We cannot always predict political or economic challenges, but we built a software and a team that can help you react to them and solve your challenges quickly and without reimplementation or consulting contracts.
Our software is built to be administered by functional, budget office personnel. We understand, however, that our Client Administrators have multiple jobs and time pressures, and we are there to help. The same consultants who implemented your solution with you will work with you when policies change, service demands require new functionality, or during the occasional pandemic.
Our team has a median of 23 years of experience implementing budgeting systems for governments across North America and support some of the largest, most complex clients. An issue your jurisdiction is having is very likely being addressed simultaneously by many others; we can share approaches and ideas.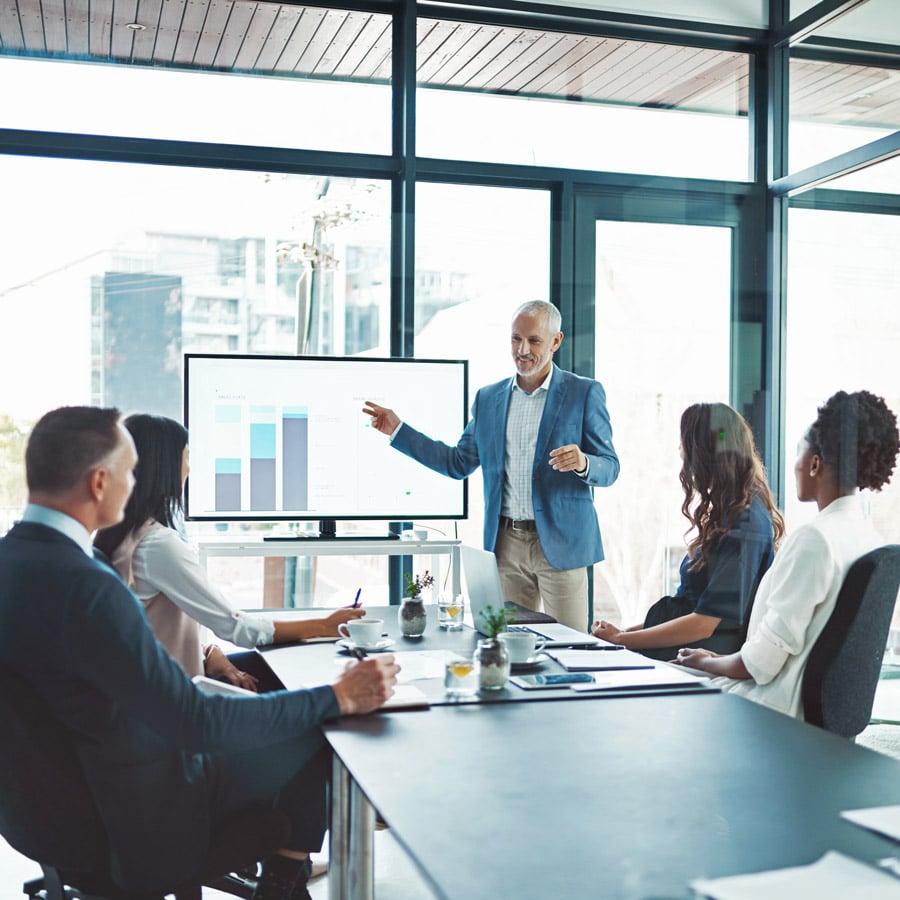 Serving as the trusted partner for clients like...
State of Arizona

State of New Mexico

State of Rhode Island

State of Idaho

State of North Dakota

Riverside County, CA

Sacramento County, CA

Contra Costa County, CA

San Mateo County, CA

Franklin County, OH

Salt Lake County, UT
City and County of San Francisco, CA

City of Phoenix, AZ

City of Portland, OR

City of Fresno, CA

City of Fort Lauderdale, FL

City of Saint Paul, MN

Cuyahoga County, OH

Ventura County, CA

San Luis Obispo, CA

School District of Philadelphia, PA

Boulder Valley School District, CO
Powerful software.
Easy to use.
What makes Sherpa different
Quick to configure
Easy-to-use interface
End users are up and running in the system within minutes
Partner with a highly experienced team- our consultants average over 20 years of public sector technology experience
Exceptional service for our clients
We deliver on our promise: Sherpa has never missed a go-live date
Every client is our best reference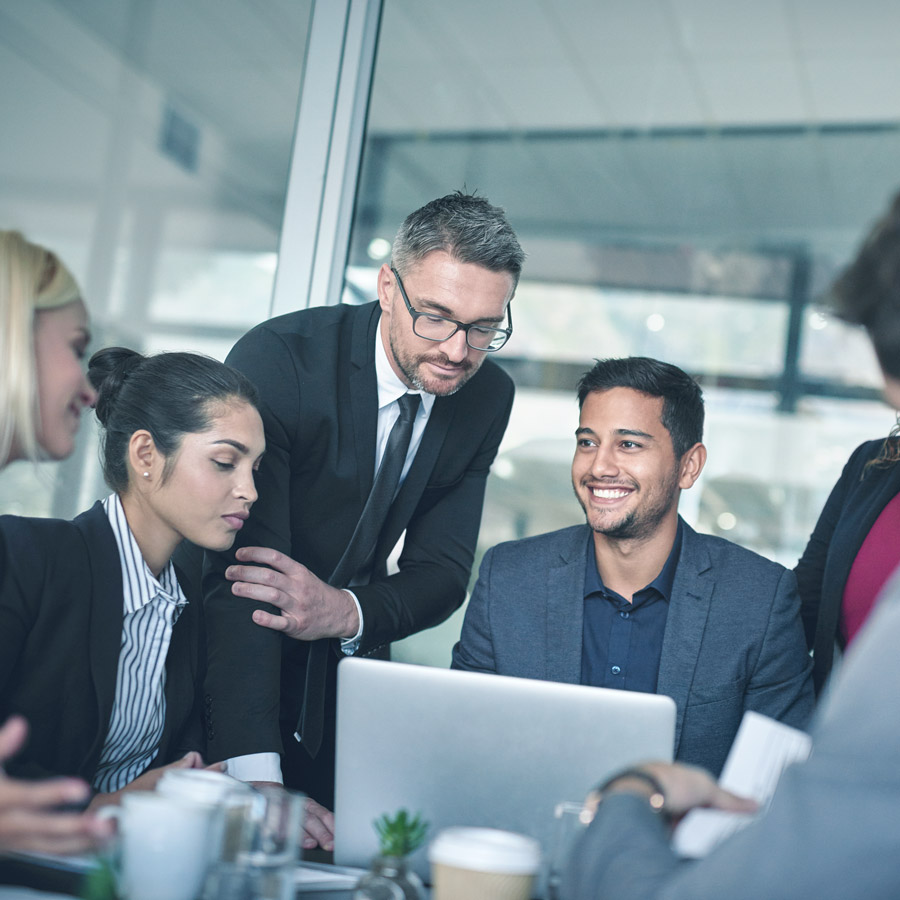 Sherpa Budget Formulation and Management Capabilities
Operating budget development: Save any number of budget phases, expenses, revenues, FTEs, attachments, and supporting text.

Personnel forecasting: Salaries, benefits, supplemental pays and statutory are accurately forecasted by client pay period for any number of years with sophisticated scenarios.

Capital programming: Build project budgets over multiple years with numerous funding sources, subprojects, line items, and phases.

Create allotments and spending plans: Annual budget development may just be the start of your process; use Sherpa to break out your budget into allotments or spending plans to help with in-year analysis and budget control.

In-year and long-term forecasting: Sherpa offers over 20 standard forecasting methodologies or we can make new forecast options for our clients to meet specific needs.
Budget monitoring and execution capabilities: Systematize development of monthly, quarterly and annual variance analysis activities.

Performance management: Track metrics (outputs, inputs, outcomes, etc.) All performance metrics can be connected to strategic missions, goals, strategies, and objectives. Performance management can be linked directly to organizations, programs, and activities.

Reporting and analytics: Budget analysts need the ability to investigate and answer new questions, examine operations and obtain the data to support the development of alternatives and recommendations. With Sherpa, any user can create ad-hoc reports with pixel-perfect formatting that drill to details.